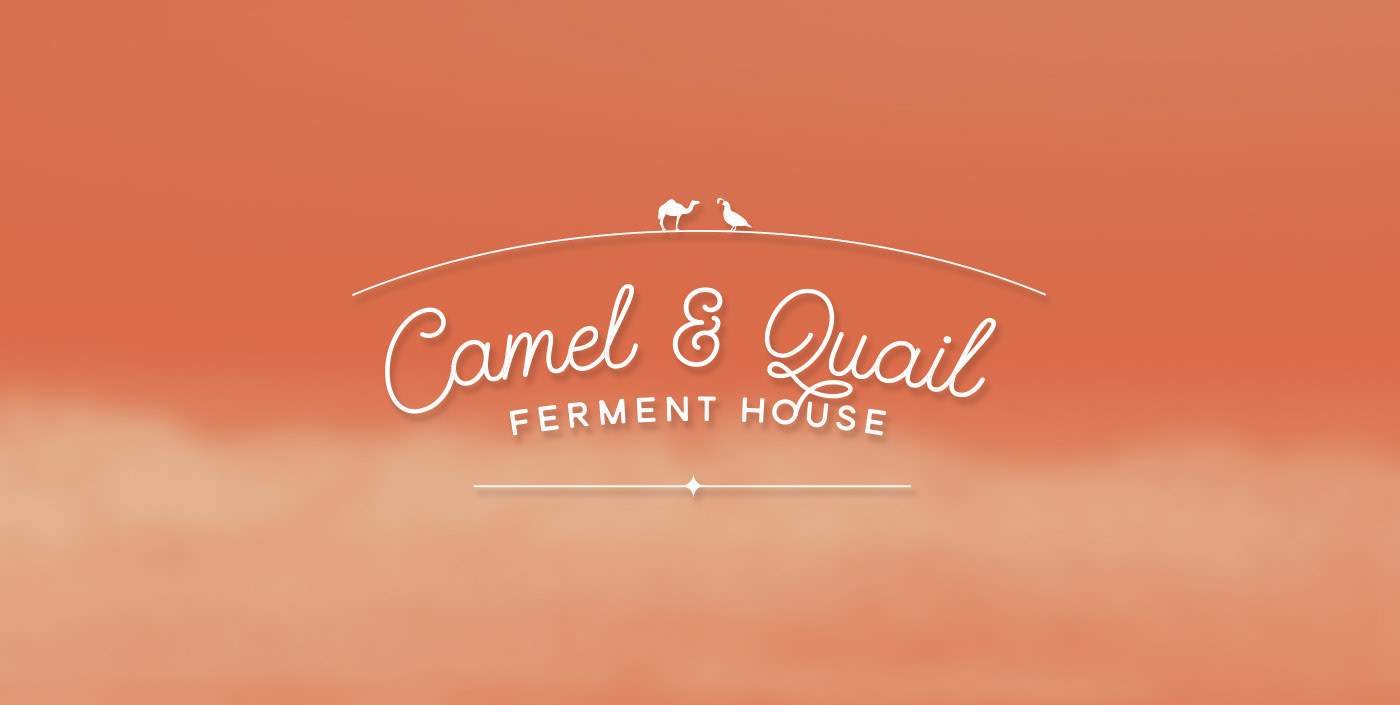 Camel & Quail is a local small batch wine and fermenting brewery.
Overview of Brand Message:
The brand needed to support an extremely small and quickly evolving direction with room to expand. All fruit is collected by hand in Utah. Each rose hip painstakingly stolen from local parks and overgrown parking lots. Every grape washed, every leaf and spider removed before processing. Camel & Quail Ferment House is different every time. Just because it's two crazy witches in a basement brewing wine from everything you've never heard of, doesn't mean each one isn't handled with care and each one isn't more delicious than the last.
- Easily suited for wine, but potentially other food products into the future. 
- Elegant, whimsical, and approachable.
- Allow for flexibility on labels for a broad range of foods.
- Low ink usage for optimum sustainability and ease for home-made application.