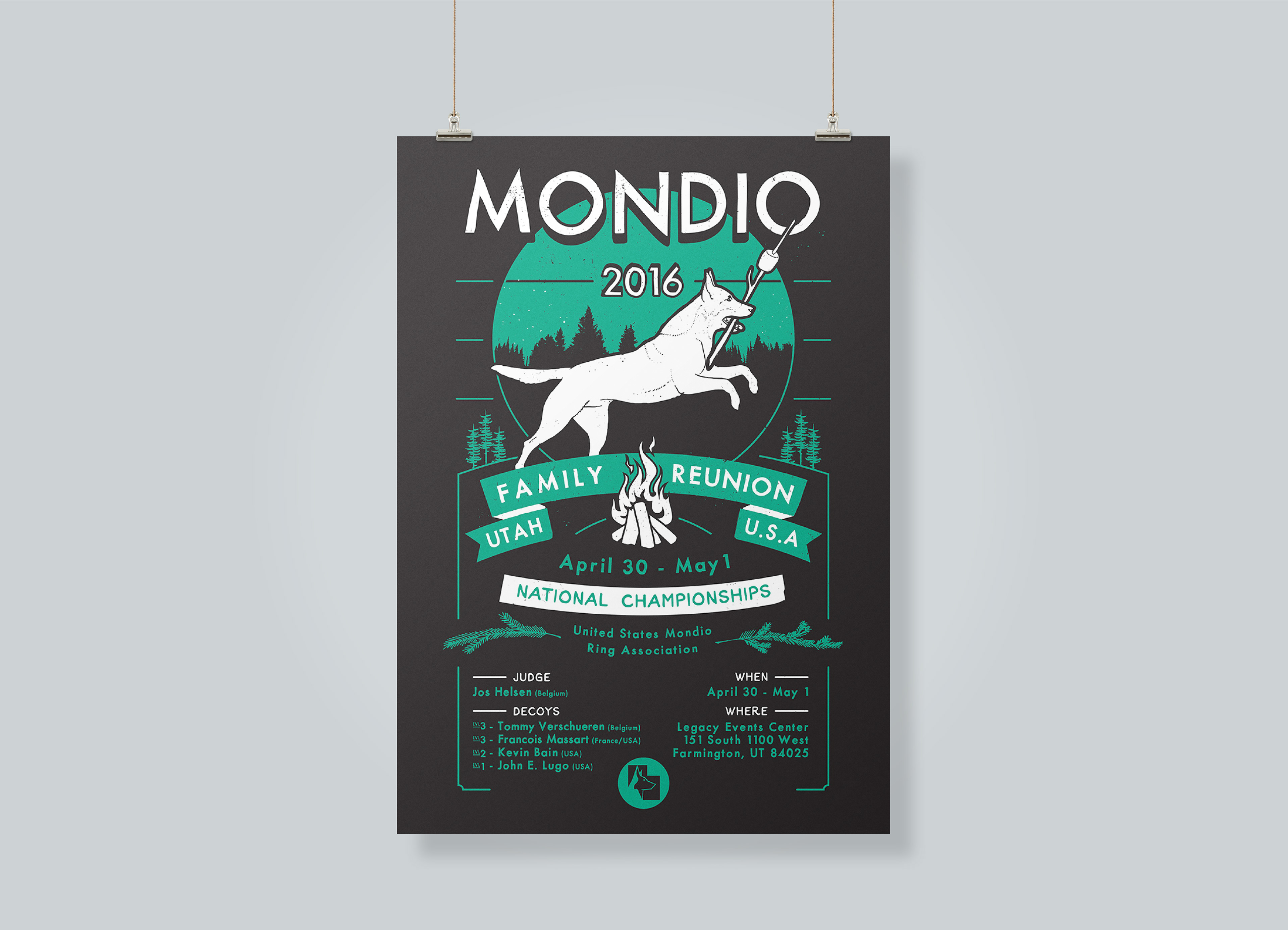 Create poster and t-shirt design for upcoming Mondio Ring National Championships. 
- Must keep limited color palette to keep t-shirt costs low. 
- Design must work equally well on poster as on t-shirts.
- T-shirt needs to feel like cool concert t-shirt to commemorate the event.
- Incorporate theme of event: camping & dogs.
- Multiple color options for more t-shirt variety.
Mondio Ring is a type of canine sport. Dog trainers and their dogs are exceptionally trained and must complete a variety of tasks while being judged. Judges are flown in from around the world. Dogs and their trainers must pass local competitions and trainings to qualify. (Think of police dog work, but much, much stricter.)