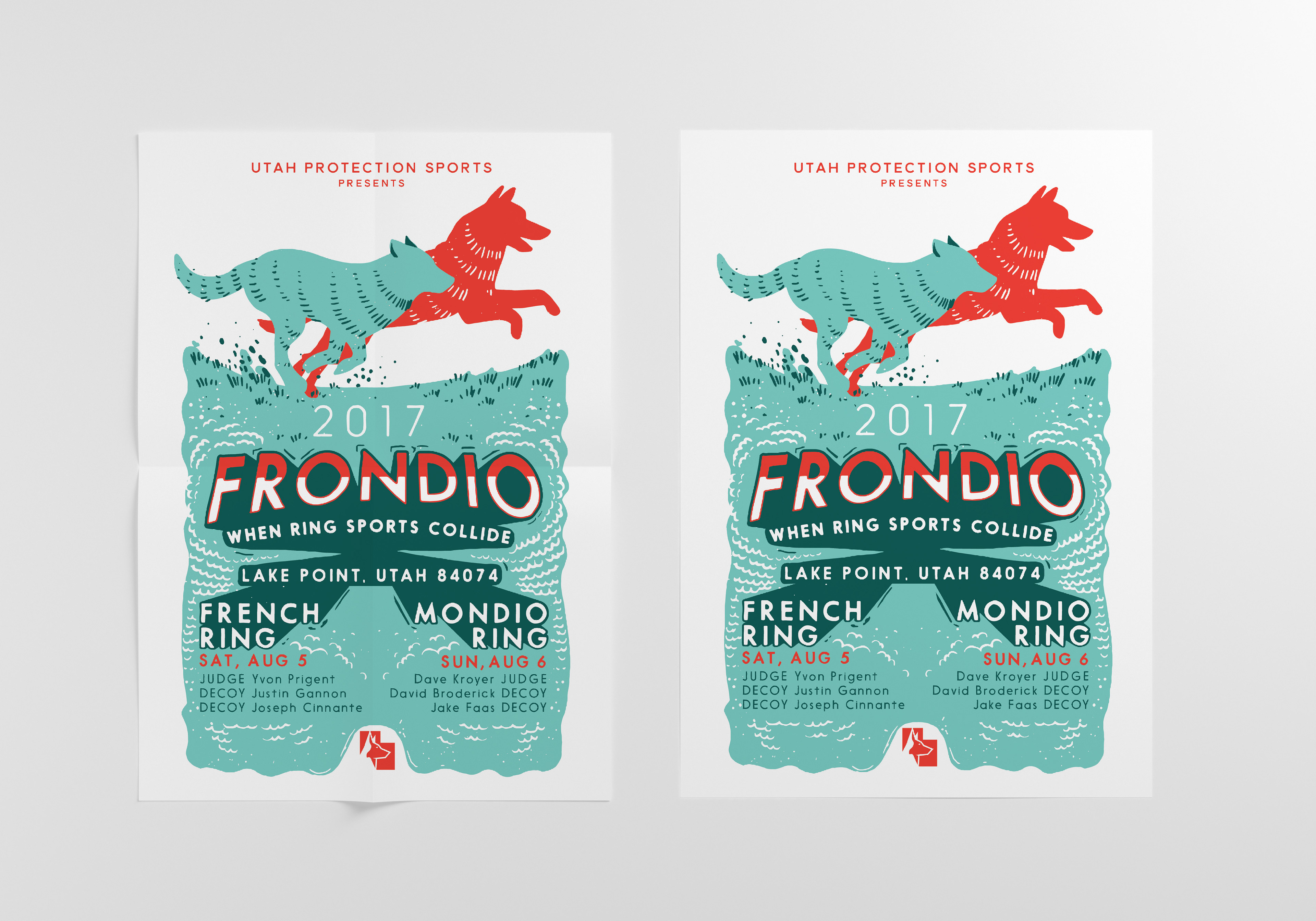 Quickly create poster for Utah Protection Sports dog training competition. 
The competition was a mix of two dog sports, Mondio Ring and French Ring. Two rigorous dog training sports that require the handler and dog to be on their toes as a judge watches their performance doing various tasks. Like police-dog training, but far more strict.
The sport can give the image of aggressive and mean dogs. While bite work is part of the training, it is not as gruesome and aggressive as outsiders observe. Other dog sports emphasis the ferocity of the dogs. This event wanted to instead show how fun, athletic, and behaved their dogs are. The poster was aimed to feel fun, not overly masculine, and similar to a concert poster so it might be collected and turned into a t-shirt.